12
Group Surf Lessons in Seignosse
Riding level
beginner, intermediate
1 Avenue de l'Orée, 40510 Seignosse, France
---
Join our world-class instructors for group surf lessons at Les Estagnots beach!
Classes will be divided by ability of participants and will have ranges from beginner to advanced. We will cover a range of topics,both in and out of the water, that will help you be safe and progress as surfers. Surfing isa fun and challenging sport, and we will leave you will the necessary skills to keep progressing on your own, and you will have lots of fun in the process!
Les Estagnots is famous worldwide for the quality of its waves, there is always something to ride here and when the conditions get good, it just get world class to the point that this beach is often chosen to host the world championship event that happens every October in the SW of France.
Each lesson is 1.5 hours in duration, groups are up to a maximum of 8 people, to ensure the proper instructor to student ratio for safety and progress.
Need more details or looking for a special price?
Only certified guides and instructors
Communication with providers without third-parties
100% quality control
Share with your friends
Similar offers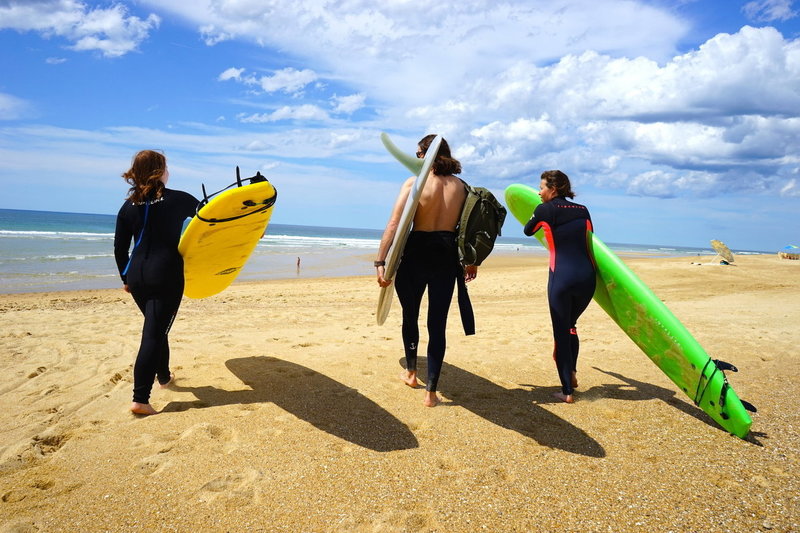 Group Surfing Lesson In Hossegor. State Qualified Instructors & Structured Lessons
Hossegor, France
$40

/ 2 hours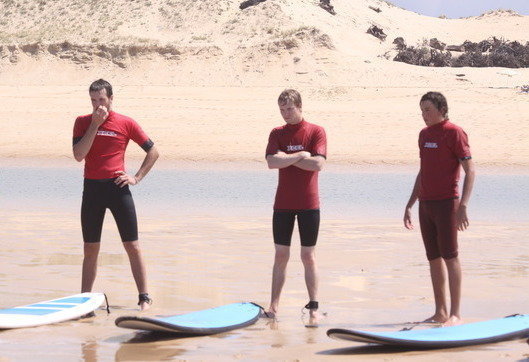 Private Surf Lesson For 3, FSF Qualified Instructors Near Hossegor
Vieux-Boucau-les-Bains
$55

/ 1.5 hours