12
1 Week Surfing Great Moroccan Spots With Experienced Guide + Room In Riad
Riding level
intermediate, advanced
---
Surfline Morocco has been built on local values and promises to show you the real secrets of Moroccan surfing. You will stay in a traditional Riad: A Moroccan house with an interior garden or courtyard. We will provide you with home cooked local food at breakfast, lunch and dinner. Surfline Morocco caters for every type of surfer. We are located just minutes from the local surf spots of Crocodile Beach and Devil's Rock.
Whether you are a professional or a first time surfer, Morocco has a wave for you. The local area boasts a variety of different waves from fun, rolling beach breaks to the long famous point breaks including Anchor and Killer Point! With so many spots in the area, our guides and coaches are almost always able to find the perfect conditions for your ability (of course weather dependent!). On those days when the waves don't tempt you, there are plenty of places to explore and things to do. From hanging out on the rooftop terrace of the riad, which overlooks the ocean, to stretching those aching muscles with a yoga lesson, visiting the souk in Agadir or exploring Paradise Valley. If you just want to relax in the riad we have wifi for guests to use and plenty of surf films for you to watch.
At Surfline Morocco we offer surf guiding to the best Moroccan surf breaks. On your surf trip you can explore popular surf spots, like Anchor Point, Mysteries, La Source and killer Point. Further north are the powerful waves of Dracula and Boilers. These two famous spots are visited by pro surfers from all over the world including: Dane Reynolds, Kelly Slater, Adriano de Souza, Dave Rastovich and more. All these pro surfers they fell in love with the spots! Here you can surf the longest and most powerful right hander in the area, but we will always travel the best breaks depending on the conditions. Discover the best secret spots in Morocco with an experienced and local guide who will ensure your trip is safe, fun and very memorable.
Included:
Airport Transfer in & out
Accommodation with Breakfast, lunch, dinner
Transport to the spots
Surf guiding by expert Surf Guide
Full surf days (including up to 4 hours guiding per day)
Need more details or looking for a special price?
Only certified guides and instructors
Communication with providers without third-parties
100% quality control
Share with your friends
Similar offers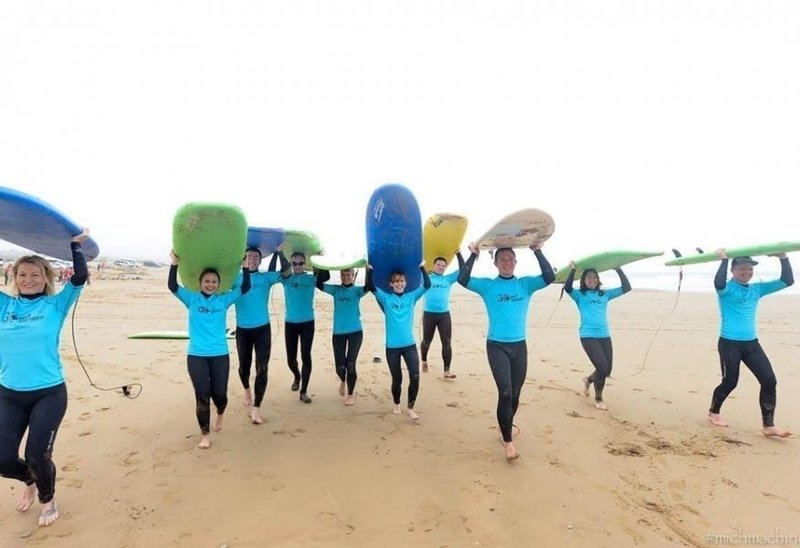 1 Week Surf Course For All levels. Qualified Instructors. Lunch & Equipment Provided!
Banana Beach
$233

/ 2 hours