12
5 Day Full Surf Camp, Split Sessions, Small Groups, Everything You Need!
Riding level
beginner, intermediate
8670-156 Vale da Telha, Portugal
---
The Algarve's 'Costa Vicentina' is commonly known for being one the most beautiful coastal stretches in Europe. With a multitude of stunning, breathtaking beaches, it's a very desired and sought out location by surfers from all around the world. In the Algarve there exist two coastal orientations (south and west), so depending on the swell and wind conditions you can easily choose a beach that is better suited to the conditions, providing you with a greater chance of finding the perfect wave for your level. With such a great variety of waves you have plenty of options to choose from.
Boa Onda gives you the opportunity to learn how to surf or bodyboard safely and efficiently. Boost your skills with our experienced, certified coaches. Boa Onda surf school group classes are primarily in Monte Clérigo beach during high season (Jul, Aug, Sep) and in Arrifana beach outside of high season.
Arrifana beach is known as the "jewel" of Aljezur and lies within a very protected bay surrounded by steep cliffs. A small fishing port and a winding road leading to the beach complements the beautiful scenery that Arrifana offers. The surf in Arrifana is good when the wind blows from north to east. One of the greatest advantages of this spot is that it works consistently throughout Autumn, Winter, Spring and beginning of summer and is a great spot to learn how to surf.
Monte Clérigo is a very popular beach amongst the people of Aljezur: A stunning open beach with some beautiful rock formations and sand dunes and the southern end offers the possibility at low tide to explore tidal pools between the rocks. The surf in Monte Clérigo can get really good but unlike Arrifana beach, Monte Clérigo is not protected from the wind and big swells and this causes the sand banks to constantly move and makes rips and currents more frequent and less predictable. Shifting sand banks allow different parts of the beach to work under different swell conditions. The waves generally pack some punch and can be quite hollow. South/southeast wind is the best and this is what makes this beach so special because these winds are common in Autumn and Winter. Can also work with east wind and works with most swell directions. During the smaller summer months Monte Clérigo beach can guarantee that there is always surf. It's very rare to see it flat. A great beach for learning how to surf in Summer because at Monte Clérigo when it's good… it's very good!!
Surf and bodyboard lessons with us are great for several reasons: We run small groups that guarantee personal attention. On the first lesson we always teach you how to take on the white water and so learn how to stand up. For more experienced surfers, we paddle out and correct those basic mistakes, you know how it goes; paddle, paddle, paddle. For advanced surfers wanting to learn tricks, we even teach how to read the wave. We will help you to improve your wave riding, regardless of your current level!
This offer includes five days of instruction, with three hours per day, split into two sessions and includes professional instruction, transport to and from the beach as well as equipment rental. That covers all bases, but above all we want you to enjoy your holiday, so come, have some fun and give surfing a try. It's good for the mind, body and soul…
Need more details or looking for a special price?
Only certified guides and instructors
Communication with providers without third-parties
100% quality control
Share with your friends
Similar offers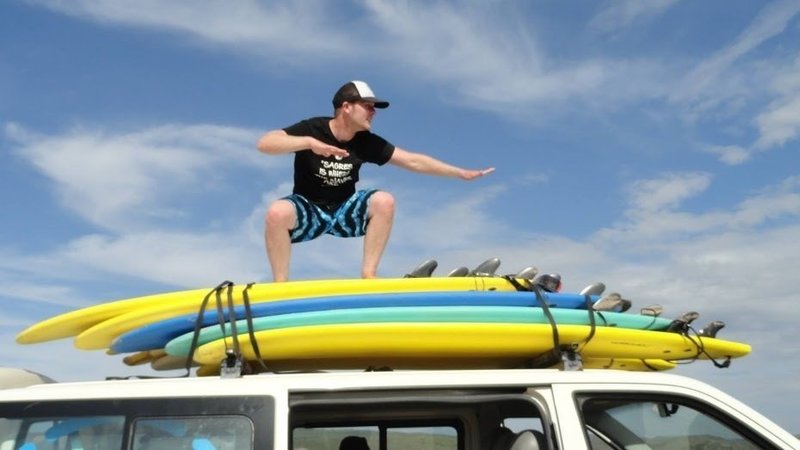 Surf Escape: Long Weekend / Short Break In Sagres, Portugal. Full package!
Wavesensations - Sagres Surf School & Camp
$265

/ 4 days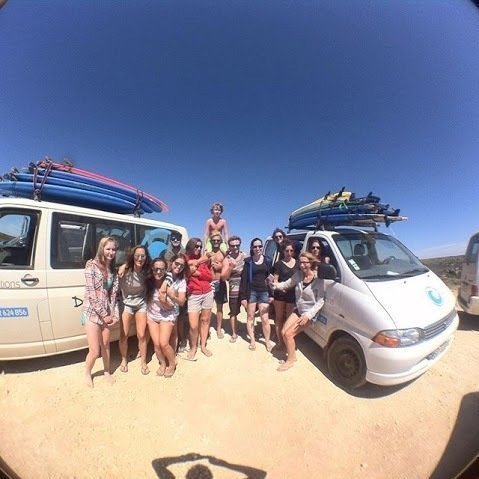 Surf Guiding 7 Nights + 5 Day Surf Trips + Extras, in Sagres
Wavesensations - Sagres Surf School & Camp
$345

/ 7 days