12
1 Week Surf Camp In Peniche. Private Room, 12 Lessons, Party + Extras!
Riding level
beginner, intermediate
---
This offer is for a one week luxury surf camp in one of the best regions in the world for surfing! The Peniche peninsula offers breaks of every kind (reef, beach etc.) and at every orientation, with fifteen surf spots along just 10 kms of coast! This means that whatever the swell and weather conditions, there is sure to be a spot nearby that is working perfectly!
Accommodation for the week is in a private room in a traditional Portuguese villa near the Peniche peninsula. All rooms are light, airy, clean and comfortable and you will be given breakfast each day and offered any equipment that you may need to surf, including boards and wetsuits.
Our surfing lessons are highly organised and follow a structure proven to result in progression. By limiting each session to 1.5 hours, but having two sessions per lesson, you will get the opportunity to learn, practice, rest, then repeat! Resting ensures that you have the physical strength for the next part of the lesson and are able to concentrate better on any theory parts that you need to progress. By not rushing through the lessons it ensures that every student gets individual attention and the practice time they need to properly master each stage. Insurance for all students is included.
We often film the lessons so the students can get video analysis back at the villa, which can often help to see what is being done wrong and how improvements can be made. With 12 sessions over 6 lessons, most of your stay will be taken up with surfing, but on the other day we offer a trip round a local surfboard factory.
To complete the camp there will be a big barbecue party and a great gift from our surf camp, so what are you waiting for?
Included:
7 days accommodation in a private room in our surf villa
12 surf lessons
breakfast
surfboard and wetsuit
tour to the local surfboard factory "Fatum"
photos
video analysis
barbecue party
insurance
gift from our surf camp
Need more details or looking for a special price?
Only certified guides and instructors
Communication with providers without third-parties
100% quality control
Share with your friends
Similar offers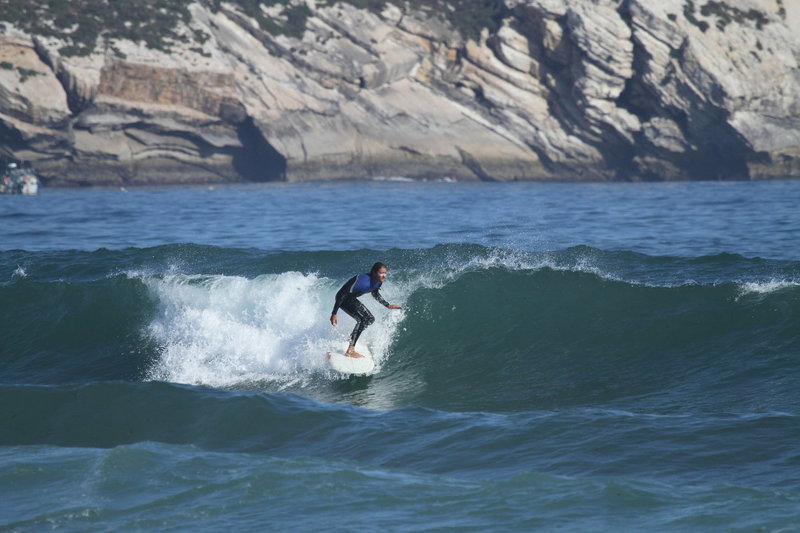 Персональный урок серфинга в Португалии, Пениш. Private surf lesson, Peniche
Middle of the bay, Baleal, Peniche, Portugal
$90

/ 2 hours