12
1 Week Surf Camp With Shared Room, Breakfast, Plus 12 Surf Sessions + Extras!
Riding level
beginner, intermediate
---
This offer is for a one week surf camp in one of the best regions in the world for surfing! The Peniche peninsula offers reef and beach breaks facing almost every direction, so whatever the weather, one or more of them is sure to be pumping!
Accommodation for the week is in a shared room in a traditional Portuguese villa close to many great surfing spots. All our rooms are light, airy, clean and comfortable and you will be given a daily breakfast as well as any equipment that you may need to surf, such as boards and wetsuits.
Our surfing lessons follow a slightly unusual structure, but one that we have found guarantees maximum progression! Instead of running three hour sessions, where the second half is extra challenging due to fatigue, we split the lesson into two sessions, each with an instruction and practice part, but separated by an all important rest period that allows the student to recover and be completely ready for the next part! Not rushing through the lessons ensures that every student gets individual attention and the practice time they need to properly master each stage. Insurance for all students is included
We will film some of the lessons and give students video analysis and feedback from the comfort of the villa. this often helps to demonstrate mistakes and solutions become immediately apparent. With 12 sessions over 6 lessons, most of your stay will be taken up with surfing, but on the other day we offer a trip round a local surfboard factory. To complete the camp there will be a big barbecue party and a great gift from our surf camp, so what are you waiting for?
Life is wonderful, and this opportunity gives you the possibility to forget about standards and change oneself. Explore new sensations that are without compare as the ocean opens a new world for you. Surfing won't leave you indifferent and you will forget about calm beach relaxation forever! Adrenaline, emotion, sport, sun, ocean, joy and, of course, nice warm evenings together with new friends and a glass of the best porto in the world. You will meet a hot mixture of waves, sun, surfing, yoga, games, bike rides, good food, excellent beaches, competitions and great parties. Our camp is ready for adventures and we are just waiting for you, so pick up your sunscreen cream, and book with us!
Included:
7 days accommodation in a shared room in our surf villa
12 surf lessons
Breakfast
Surfboard and wetsuit
Tour to the local surfboard factory "Fatum"
Photos
Video analysis
Barbecue party
Insurance
Gift from our surf camp
Need more details or looking for a special price?
Only certified guides and instructors
Communication with providers without third-parties
100% quality control
Share with your friends
Similar offers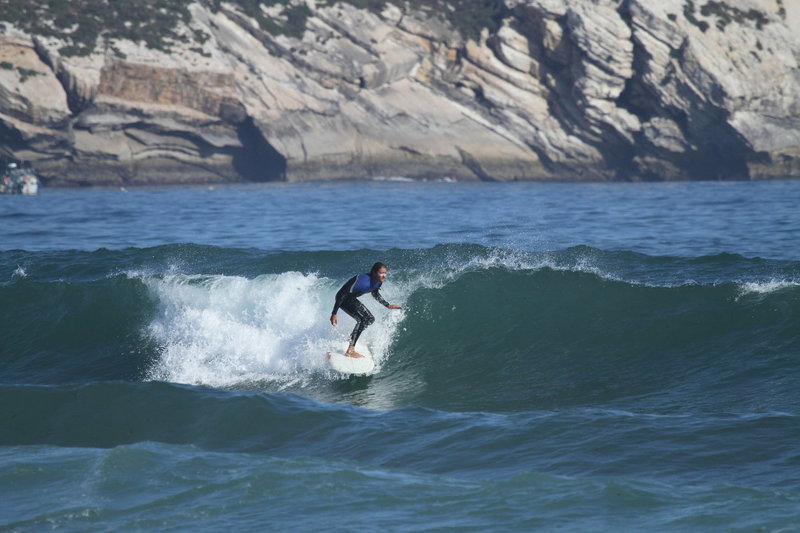 Персональный урок серфинга в Португалии, Пениш. Private surf lesson, Peniche
Middle of the bay, Baleal, Peniche, Portugal
$90

/ 2 hours