12
Private Surfing Lesson Around Peniche. Many Spots, Certified Instructors
Riding level
beginner, intermediate, advanced
---
Take a surfing lesson on the Peniche peninsula, where geography and climate have worked together to result in many different types of waves, facing in all directions, all concentrated along a short length of coastline. This makes this a surfing mecca, where there are waves to be ridden on almost any day of the year, regardless of the conditions or the riders ability!
Our surfing lessons are highly organised and follow a structure proven to result in progression. Our instructors are fully certified and highly experienced. All have much experience teaching surfers of all levels: From first time beginners all the way to seasoned pros!
This two hour lesson will take place at a spot that will be decided with your instructor depending on the conditions and your skill set. Having travelled to the beach, beginners will be given instruction on basic water safety and surfing techniques, which you will then be invited to practice on the beach. In the water, you will get all the attention you need to pop to your feet and ride the white water if you are new to surfing. More advanced riders witll get hints and tips to improve their technique and riding and by the end of the lesson everyone will be better than they were at the start! That's our promise!
Need more details or looking for a special price?
Only certified guides and instructors
Communication with providers without third-parties
100% quality control
Share with your friends
Similar offers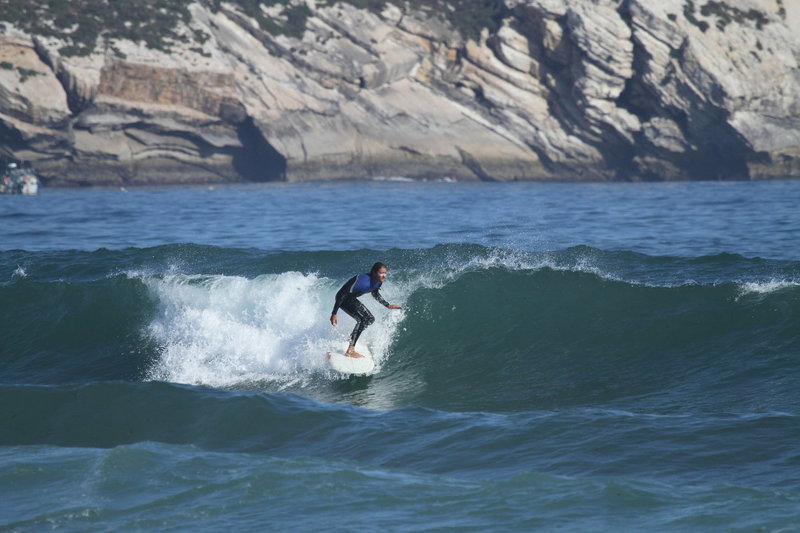 Персональный урок серфинга в Португалии, Пениш. Private surf lesson, Peniche
Middle of the bay, Baleal, Peniche, Portugal
$90

/ 2 hours