12
Private Lesson with Alex Surf School Near Peniche For Any Level Surfer
Riding level
beginner, intermediate, advanced
Av. do Mar 144, 2520-101 Ferrel, Portugal
---
Alex Surf School is the ultimate personalized surf school in Peniche, one of the most renowned surf towns in the world. Between quality surf classes and amazing spots, this is the surf academy of choice. Beginners, intermediates and pros are welcome for our private lessons! It's never too early or too late to learn how to surf. Small kids right through to senior citizens still deserve to have fun!


Alex Silva is a local surfer, who has practiced the sport for 20 years. His passion for surfing led him to want to share his knowledge, thus he became a surf instructor, something he has been doing for over 12 years. His wide experience of the Peniche area allows him to know the best spots to surf and enjoy good times tailored for the students depending on their current ability levels and goals as well as the swell and weather conditions.


He works with surfers of all abilities: supporting first timers to catch their first waves, guiding beginners to the line up and even helping advanced surfers learn tricks. Our lessons are not only focussed on riding waves on a board, but all it takes to achieve those magical moments in the ocean. This is to improve your chances to get better rides in the future. Relax and have safe fun by choosing Alex surf school: You're in good hands! It's all about quality, so our surf lessons have the limit of 6 individuals per teacher, so you get guaranteed attention, essential to progress. Our lessons are split into two sessions of two hours each with a rest period in the middle. This is to give students the chance to recover and improves concentration and stamina for the second part of the class. This guarantees maximum student progress every day.


Options
Learn together! — €40.00

Take your friend with you and share the lesson.
Need more details or looking for a special price?
Only certified guides and instructors
Communication with providers without third-parties
100% quality control
Share with your friends
Similar offers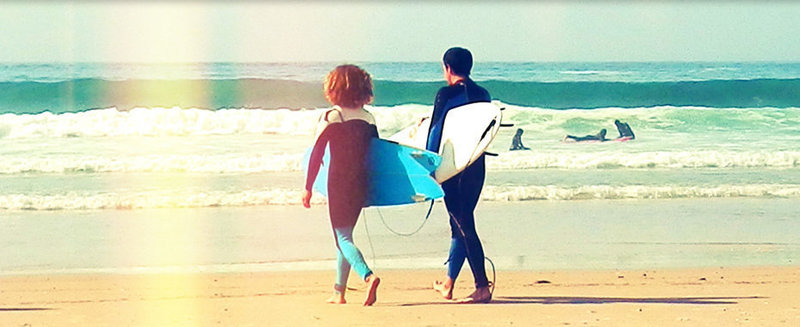 7 Night Camp Package: 10 Surfing Lessons + Accommodation Near Ferrel / Peniche
Peniche, Baleal
$400

/ 7 days