12
Discounted Beginner Surf Course on Kuta Beach
Duration
2.5 hours per day
Jl. Pantai Kuta No.32, Legian, Kuta, Kabupaten Badung, Bali, Indonesia
---
Have you ever admired and envied the impressive sight of a surfer dance on the water with a board? Have you ever thought how great it would be to be able to do it but unsure how to start or where to go for help?
Sunkissed Surf School is the answer. Located just 25 meters away from Kuta beach, it is specially designed for those who are curious about the sport of surfing. Our mission is to introduce surf to people of all ages and abilities for an unforgettable experience of riding the waves.
Kuta is one of the best beginner beaches, and with us, you will be catching your first wave in no time! If you have never surfed before or know just the basics of surfing then our beginner class is for you.
These 3 sessions will cover all the basics for beginners. Duration of each session is 2.5 hours. We teach in small groups - our student to instructor ratio is 3:1, so you will be getting maximum attention from our instructors, which will help you get the most out of your lessons and progress in your riding quickly.
All lessons include free usage of :
• Suitable surfboard
• Wet suit
• Locker for your belonging at our surf school
• Refreshment
• Shower and changing room at our surf school
• Pick up service upon request
Need more details or looking for a special price?
Only certified guides and instructors
Communication with providers without third-parties
100% quality control
Share with your friends
Similar offers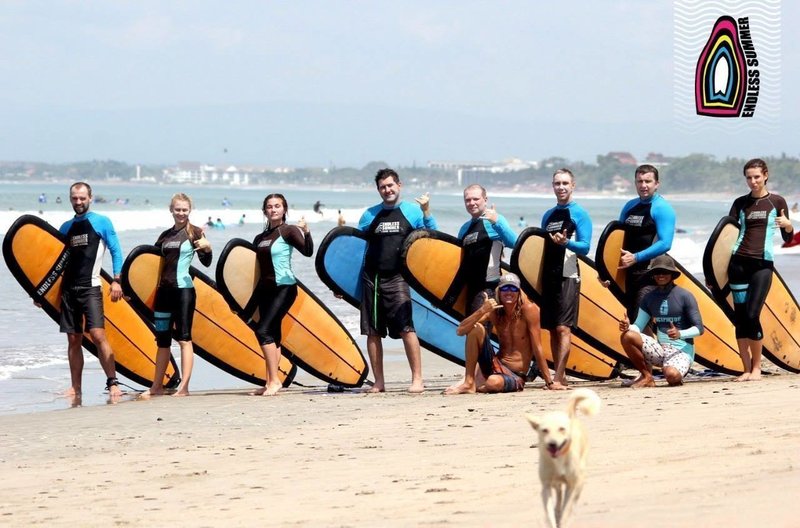 Group Surf Lesson At Endless Summer in Kuta, Bali With A Qualified Instructor
Endless Summer Surf School, Bali Kuta beach
$50

/ 2.5 hours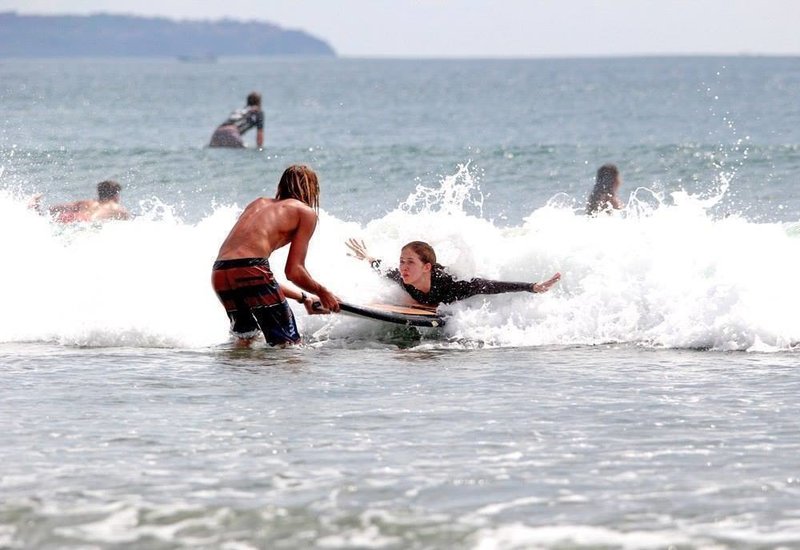 Private One-On-One and Group Surfing Lessons at Kuta, Indonesia
Endless Summer Surf School, Bali Kuta beach
$120

/ 2 hours