12
Full Beach Day Surf Lesson And Free Practice Package, Manuel Antonio, Costa Rica
Riding level
beginner, intermediate
---
We have been teaching surf lessons on the beach here for several years. It is one of the best beaches to take beginner surf lessons in Costa Rica and we guarantee that you will love the scenery! The beach is right alongside the Manuel Antonio National Park: famed for expansive white sand beaches, backed by an evergreen forest that grows right up to the high tide line. The principal habitats are primary forest, secondary forest, mangrove swamps, lagoons and beach vegetation. There is a varied fauna with 109 species of mammals and 184 of birds!
This group lesson for one to five people is suitable for beginner and intermediate surfers. It is great value since you get a five hour lesson for only $75 and that is plenty of time to progress. For those who are new to surfing, the class will start with a safety talk and a basic explanation of surfing and you will be issued with a beginner surfboard so you will be safe on your first ride and won't have any risky situations with the board.
For students at all levels, an experienced local surf instructor will help you out on any and every aspect that you need to improve and the cost also includes fresh water and fruits after surfing! You will be part of a vast diversity of tropical plants and wildlife, from three-toed sloths and endangered white-faced capuchin monkeys to hundreds of bird species you can watch around and you can stay with us at our tent the whole day with a comfortable chair, local lunch and a perfect ocean view. We are waiting for you, but what are you waiting for??!!
Need more details or looking for a special price?
Only certified guides and instructors
Communication with providers without third-parties
100% quality control
Share with your friends
Similar offers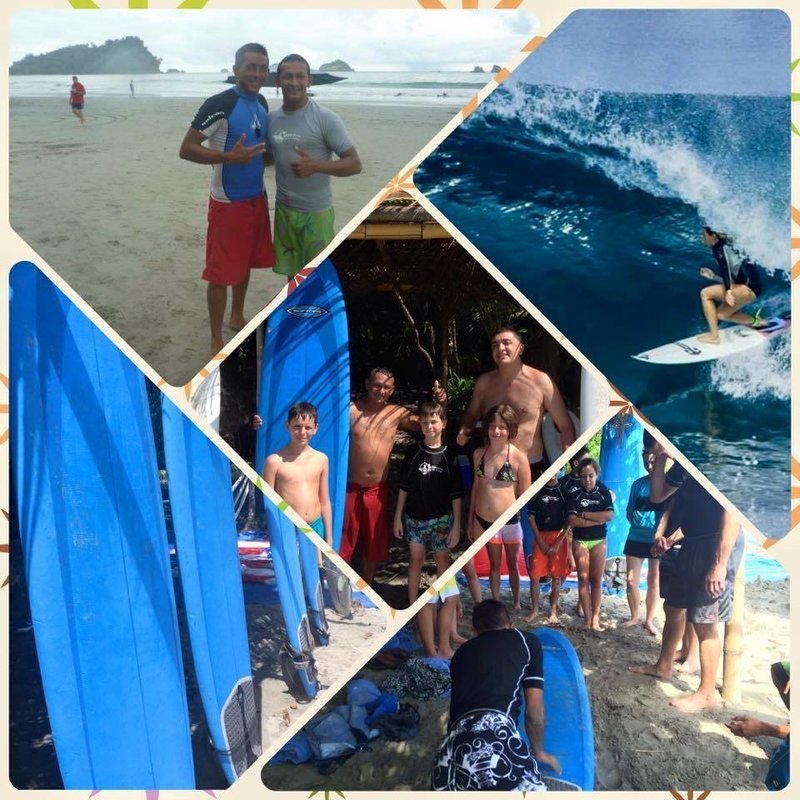 Best Value Beginner Surfing Lesson On A Beautiful Beach In Costa Rica
Manuel Antonio Beachbreak
$30

/ 1 hour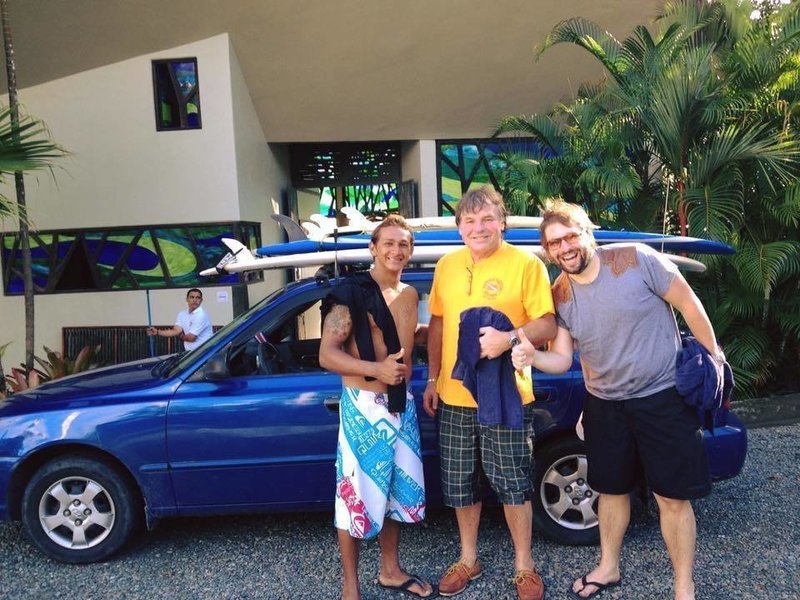 Best Group Surfing Lesson On Manuel Antonio Beach, Costa Rica: Paradise!
Manuel Antonio Beachbreak
$45

/ 2 hours