12
Weekend Surfing Course With Qualified Tuition On The Silver Coast, Biarritz, France
Riding level
beginner, intermediate, advanced
900 Avenue de l'Océan, 40660 Moliets-et-Maa, France
---
Whether you are only heading to the Biarritz area for a weekend, or you want to take a few refresher surfing lessons at the beginning of your vacation, without paying a premium price, then go for the weekend formulae with Soon Line Surf School.
This deal includes a two hour lesson on Saturday and another on Sunday where you will be part of a larger group all of whom are at a similar level to you. This is ample time to discover the joys of surfing or to find your feet again after a break for the sport! Our certified and professional instructors will help you develop your technique to get the most out of your surfing holiday, starting with choosing the spot on the day with the best conditions for your ability level and the current weather conditions.
Moliets is one of the best known surf spots in Acquitaine, featuring a beach break that offers both left and right handed waves. It works throughout the year but due to rip currents when the surf is good, an instructor is always a good idea to introduce you to the waves!
Soon Line is a family business offering a casual setting and only state qualified instructors. Our team have many years experience of teaching beginners as well as coaching more experienced surfers. Complete beginners will be given instructions on the beach prior to entering the water to teach them how to paddle and pop to their feet. They will then have the opportunity to practice these from the safety of the beach so that once they get into the ocean, they are safe and confident.
More advanced surfers can be guided to paddle out to the line up, where to drop in, how to catch a green wave and advanced techniques and maneuvers.
So if you have limited time but big ambitions, jump on a weekend surfing course with Soon Line Surf School!
Included:
• Instruction both in and out of the water
• Technique coaching
• Board and wetsuit rental
• Professional photographer present at all the lessons to capture your best moments
Languages:
• French
• English
Need more details or looking for a special price?
Only certified guides and instructors
Communication with providers without third-parties
100% quality control
Share with your friends
Similar offers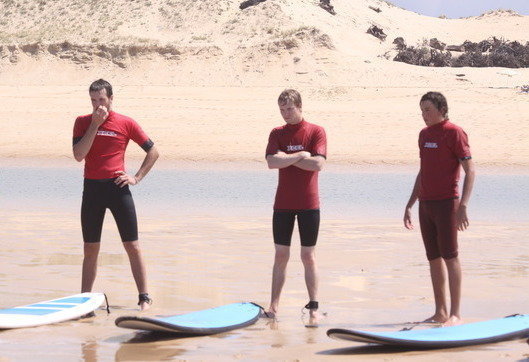 Private Surf Lesson For 3, FSF Qualified Instructors Near Hossegor
Vieux-Boucau-les-Bains
$55

/ 1.5 hours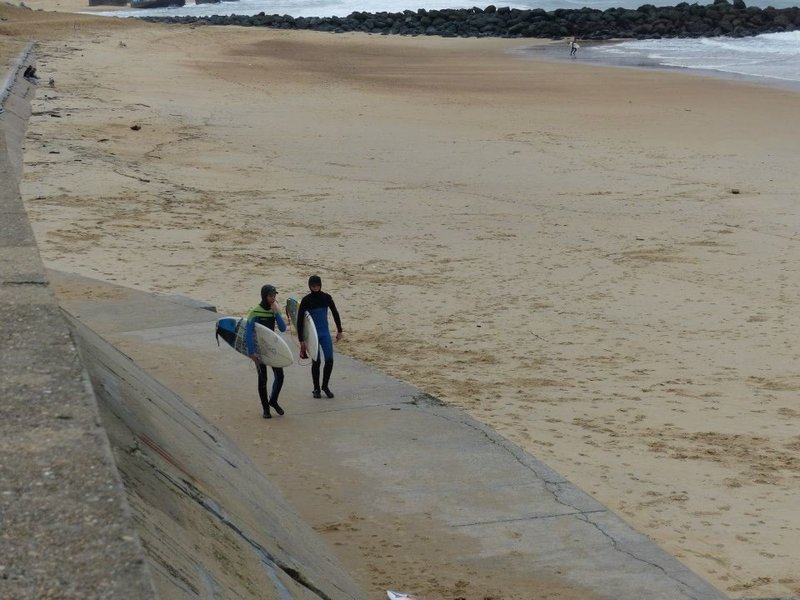 Private Surf Lesson For 2, FSF Qualified Instructors At Vieux-Boucau-les-Bains, France
Vieux-Boucau-les-Bains
$70

/ 1.5 hours