12
Private Intermediate Lesson at South Nicoya, To Ride The Green Wall!
Riding level
intermediate, advanced
---
At South Nicoya Surf School an intermediate surfer is someone who paddles out to the line up and catches unbroken waves, controlling the board and riding the green wall! If that is where you want to be, Guillermo Cilintano offers this opportunity to take a surfing class on one of the best surf breaks in Costa Rica with long, perfectly shaped and gentle waves. This is surely must be the perfect place to take that step forward from the white water to the green waves!
Playa Cabuya is a short hike south from Montezuma down a scenic track along the beach, past white beaches and turquoise waters. Having arrived at the spot, there will be a ten minute theory class then into the water! With the right instruction, coaching and practice it is possible to step up your surfing quickly and safely.
If you want to take your surfing to the next level, you need the best surf lesson, on perfect waves, surrounded by lush rainforest, with a vastly experienced instructor. So when do you want to do it?
The lesson price includes the guided hike to the beach, water, fresh fruits, surfboards, sunblock, rash guard and a smiles for everyone!
Options
Photo session — $50.00

Get recorded in beautiful pictures witha profesional
Need more details or looking for a special price?
Only certified guides and instructors
Communication with providers without third-parties
100% quality control
Share with your friends
Similar offers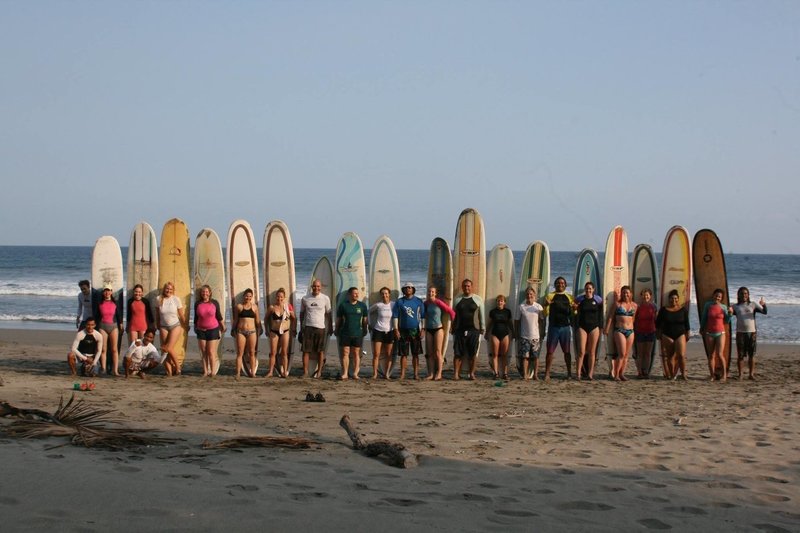 Perfect Beginner Group Surf Lesson By A Costa Rican Nature Reserve!
Playa Grande Montezuma
$55

/ 4 hours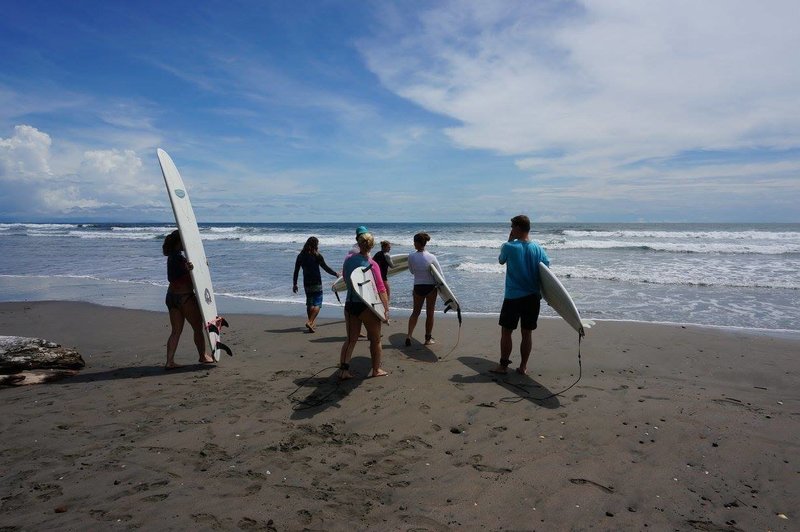 'Los Monos' Surf Camp, South Nicoya - Learn To Surf Properly In Only Seven Days!
Playa Grande and playa Cabuya
$1,000

/ 7 days