12
Beginner Group Surf Lessons with Wave house Bali surf school and camp
Riding level
beginner, intermediate, advanced
Gg. Sri Kahyangan, Tibubeneng, Kuta Utara, Kabupaten Badung, Bali, Indonesia
---
Bali is a popular island in Indonesia, located in Southeast Asia, 8 degrees south of the equator. The capital of Bali is Denpasar, the main airport is Ngurah Rai, also known as Denpasar International Airport. Bali is surrounded by Indian Ocean on the south and by the Bali Sea on the north. Official religion of the island is Balinese Hindu. There are only two seasons dry (local winter, April -September) and wet (rainy season, October - March). Humidity during the rainy season is about 80% and up to 65% during the dry season. The wet season brings thunder, heavy rains for 1-2 hours in afternoon or night time and very hot sun. Bali attracts many tourist from all over the world. You will find many places to eat, dance, have fun or chill far away from busy touristy places. You will enjoy shopping here, you can find local souvenirs, clothes and much more. Also you can visit the temples, see a sunrise from the top of volcanoes, go rafting, diving, snorkeling or fishing. You will find one thing about Bali it's really hard to get bored here.

We are a team of professional surf instructors. Our main purpose is to get more people involved into the world of surfing. All the lessons are divided into a small groups. After every lesson we observe photos and videos of your session, so your instructor will show your results and mistakes. Every lesson lasts 3 hours and includes a theory part right before you go to the ocean, practice in the water (2 hours) and discussion of your progress and mistakes after every lesson. Basing on your skills we choose the best surf spot for you, so beginners can learn faster. The time of a lesson depends on tide chart, our administrator will always provide this information to you within 24 hours.

What's Included
The theoretical part and practice on the water
Photo and video analysis after surf lesson
Transfer service from the hotel (Kuta, Seminyak, Jimbaran, Sanur, Nusa Dua, Canggu with minimal order of 3 lesson|)
Rent a surfboard for the whole day on the day of the lesson (Surf board rental for the whole day is included with minimal order of 3 lesson)
Safe sure equipment surf board, board shorts, Lycra
Insurance
Certificate of surfing
Hot shower, towel, changing rooms, free wi-fi, locker for things
Need more details or looking for a special price?
Only certified guides and instructors
Communication with providers without third-parties
100% quality control
Share with your friends
Similar offers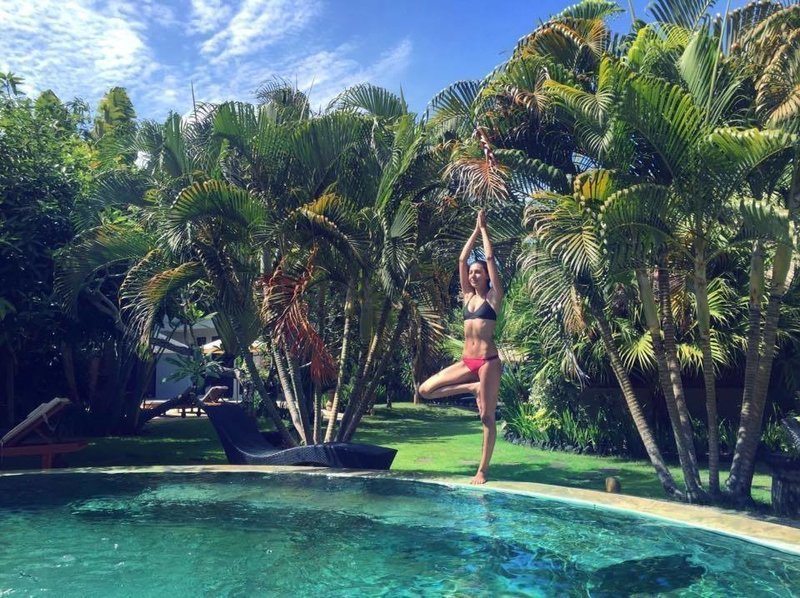 Wave House Surf Camp with Accommodation in a Shared Room in Canggu, Bali
Wave House Canggu
$385

/ 7 days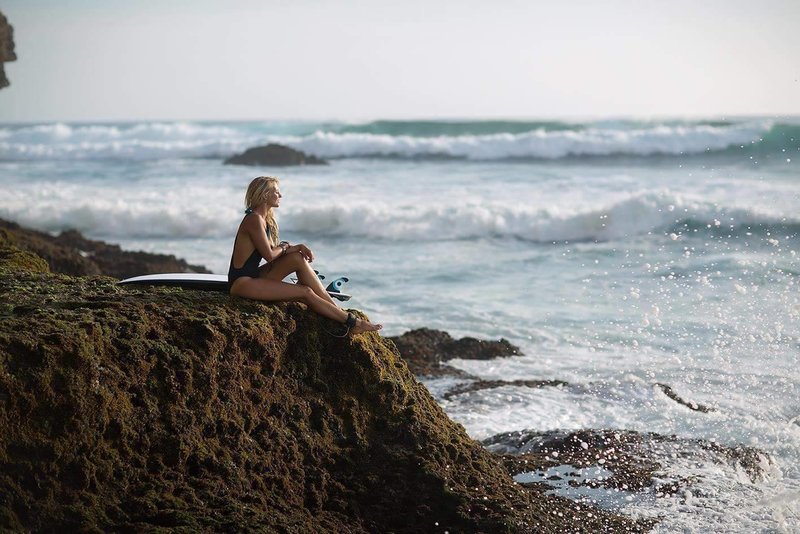 Wave House Surf Camp with Accommodation in a Deluxe Room in Canggu, Bali
Wave House Canggu
$455

/ 7 days