12
5 Day Surfing And Yoga Camp In Lagos, Portugal + Wine Tasting Day!
Riding level
beginner, intermediate
Beco dos Quartéis 9, 8600-315 Lagos, Portugal
---
Available dates:
12th - 17th September
25th -30th September
10th - 15th October
24th - 29th October
5th - 10th November
If you love surfing, yoga and wine, then this offer is going to be perfect for you! Based in Lagos on the southern coast of Portugal, Bura surf house offer you a complete package for a week long holiday: Surf on golden beaches along the Algarve coastline, stretch aching muscles afterwards with our sunset yoga sessions and top off the days with our healthy home-cooked meals.
This offer includes a five night stay in one of the hostel dormitories (private rooms are available for an additional fee), daily breakfast and home cooked dinner on four out of five nights, three full day surfing lessons from fully qualified instructors including transport, equipment rental and a picnic lunch, three sunset yoga sessions and a wine tasting trip! Transfers to and from Faro airport can be arranged for a small fee.
Each of the surf lessons lasts for the full day, with a morning and afternoon tuition session, each lasting for two hours and are suitable for all levels, including complete beginners. The surf vans pick up around 8.30am each morning to spend the day at a beach with the best swell for the day, and you'll be dropped back to Bura around 5pm. Since we're located with easy access to both the south and west coasts of Portugal, you'll get to explore and practice your surfing on a variety of beaches. If you've surfed before, you can head out back, take in the insane cliff formations that line our coasts and wait for the sets to roll in.
Yoga sessions are held in the morning or evening on our rooftop - prepare for epic sunsets! Our yoga instructor is simply lovely in helping you ease out those aching post-surf muscles - or limbering up in the morning for a day in the ocean. Any level of yoga experience is welcome.
We'll also head out into the Portuguese countryside on one of your days to an organic vineyard for an afternoon of wine tasting. You'll be shown how the wine is produced, and then get to settle in for an afternoon sampling different varieties accompanied by snacks of local cheese and bread.
Bura Surf House is a wonderful hostel offering dormitory accommodation and private rooms. Located a 10 - 15 minute walk from the Lagos old town, which is close enough to the great beaches and nightlife Lagos has to offer, but with the emphasis on getting away from the crowded streets and just taking the time out to lie in a hammock by the pool – something you won't find in any other hostel in Lagos - our location offers the best of both worlds.
There are a mix of twin rooms for 2 and shared dorms for 4, 6 or 8 people and one ensuite apartment that can sleep 2, 3 or 4 people. All rooms are super clean, spacious, and comfortable and all linen and towels are included. There are also great shared common areas to hang out with other guests and you can get out into the garden and get your tan on, or challenge someone to a game of ping pong.
Some of the highlights of the Bura Surfhouse take place in the pool bar where you can enjoy a cold beer, one of our inventive but always refreshing 'cocktails of the week', great food and the chance to get to know the staff and your fellow guests. We love getting to know all of you and hope you will feel at home with us. Our bar is a chilled out environment to enjoy a few drinks with new friends after a day getting exhausted in the surf or just lying in the sun. It shuts each evening at 10.30pm when the party shifts into town so we can respect our neighbours and those who are getting up early.
We also have a kitchen where breakfast (always included) is served every morning including our famous Bura banana pancakes, and you can prepare your own food, but don't forget to join us for our great family dinners prepared by our in-house chef, all fresh and locally sourced.
So for a complete package of surfing, yoga and wine for an unbelievable price, look no further and join us at the best hostel in Lagos for your next trip!
Price Includes:
Delicious daily breakfast
Home cooked dinner for 4 nights of your 5 night stay
Three full days surfing (includes lessons from a fully qualified instructor, picnic lunch, transportation, wetsuit and board rental)
Three yoga sessions
Wine tasting trip
Shared dorm accommodation (private rooms are available for a surcharge)
Need more details or looking for a special price?
Only certified guides and instructors
Communication with providers without third-parties
100% quality control
Share with your friends
Similar offers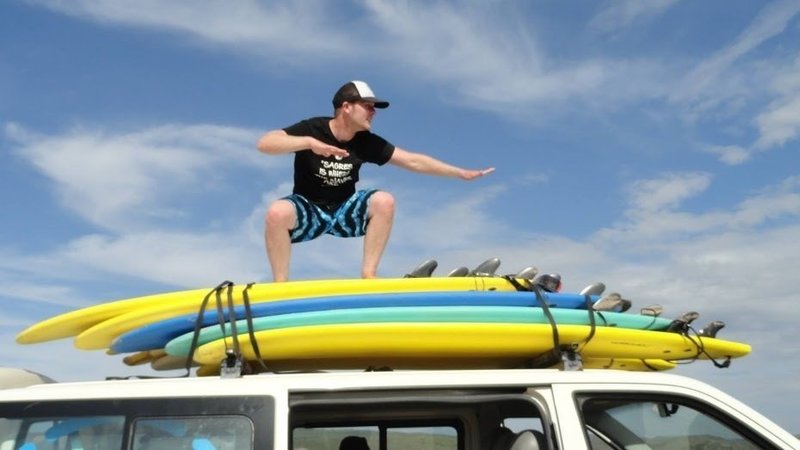 Surf Escape: Long Weekend / Short Break In Sagres, Portugal. Full package!
Wavesensations - Sagres Surf School & Camp
$265

/ 4 days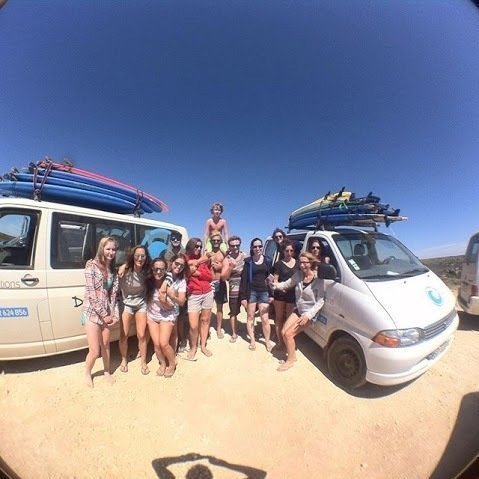 Surf Guiding 7 Nights + 5 Day Surf Trips + Extras, in Sagres
Wavesensations - Sagres Surf School & Camp
$345

/ 7 days