12
Bura Boot Camp: 5 Days Of Surfing, SUP, Hiking + PT Sessions In Algarve, Portugal
Riding level
beginner, intermediate, advanced
Beco dos Quartéis 9, 8600-315 Lagos, Portugal
---
Think of a typical Boot Camp: Do images of shouting instructors and sweaty gyms spring to mind? Well forget that! A Bura Boot Camp is completely different! No sweaty gyms and no lifting weights! Just Portuguese sun (it's still 23 centigrade in October!), cheap flights and not taking ourselves too seriously: Sipping 1€ post-surf beers at the poolside bar is our ideal way to enjoy a sunset! In true Bura fashion, it's all about the outdoors - wild hikes along the rugged clifftops, surfing on golden beaches, stand up paddle boarding around historic grottos and caves, a personal trainer on site to create personalised fitness guides and finish off your days with healthy home-cooked meals! Our yoga instructor is also on hand to provide energising sessions to start your day, and relaxing sessions to soothe your muscles after the activities.
This offer includes a surf trip day with morning and afternoon lessons (two hours each). Being located near the south western corner of Portugal allows the trip to be made to either coast depending on the group's ability levels and the weather conditions. Surfers at all levels are welcome since tuition is provided by a fully qualified instructor and the surf day also includes transport to and from the spot, equipment rental and a picnic lunch. So you can experience the thrill of catching your first wave or polishing up on your previous surf skills.
You will also get the opportunity to explore the peculiar coastline that lines Lagos with its historic caves and grottos on a stand up paddleboard (SUP) expedition. No experience is necessary as we'll give you a short lesson, then a guided tour around the local coast. If the conditions are a little wild, we'll head inland to a Portuguese lake so you can explore the Algarvian countryside or there is always the option to wakeboard at our cable park here in Lagos if conditions are not optimum for paddleboarding.
The boot camp also includes an adventure hike with a fully qualified guide, where you will journey to the wild, west coast of Portugal for an afternoon adventure like no other. You'll hike your way deep into the coast to discover its most secret and spectacular spots. As you watch the sun melt into the Atlantic, you'll fill up with delicious local food and wine, squeezing every last drop out of the day, then hike back out under the rising stars.
As well as all this, the offer includes two sessions with a personal trainer! During each session, held on our rooftop or at the local beach, our trainer will lead you through exercises designed to improve fitness. The sessions cater for all levels of fitness, so don't be daunted if it's been a while since you stretched - you'll be planking in no time!
Bura Surf House is an amazing hostel with dormitory accommodation as well as ensuite rooms. Being a 10 - 15 minute walk from the Lagos old town is perfect because it is close enough for easy access to the great beaches and nightlife in Lagos, but far enough from the crowded streets for you to take the time out to lie in a hammock by the pool – something you won't find in any other hostel in Lagos.
We offer twin rooms for 2 and shared dorms for 4, 6 or 8 people as well as one ensuite apartment that can sleep 2, 3 or 4 people. All rooms are super clean, spacious, and comfortable and all linen and towels are included. We have great shared common areas to hang out with other guests and you can get out into the garden and get your tan on, or challenge someone to a game of ping pong.
Some of the highlights of the Bura Surfhouse take place in the pool bar where you can enjoy a cold beer, one of our inventive but always refreshing 'cocktails of the week', great food and the chance to get to know the staff and your fellow guests. We love getting to know all of you and hope you will feel at home with us. Our bar is a chilled out environment to enjoy a few drinks with new friends after a day getting exhausted in the surf or just lying in the sun. It shuts each evening at 10.30pm when the party shifts into town so we can respect our neighbours and those who are getting up early.
We also have a kitchen where breakfast (always included) is served every morning including our famous Bura banana pancakes, and you can prepare your own food, but don't forget to join us for our great family dinners prepared by our in-house chef, all fresh and locally sourced.
So be sure to reward your hard work by indulging in our fresh daily breakfasts and healthy home-cooked meals. With limited numbers, our Boot Camp ensures you'll be able to get the most out of your break, and leave with new Boot Camp buddies! Ditch the gym and try something new by joining us in the beautiful Algarve to get fit, and feel fantastic.
Need more details or looking for a special price?
Only certified guides and instructors
Communication with providers without third-parties
100% quality control
Share with your friends
Similar offers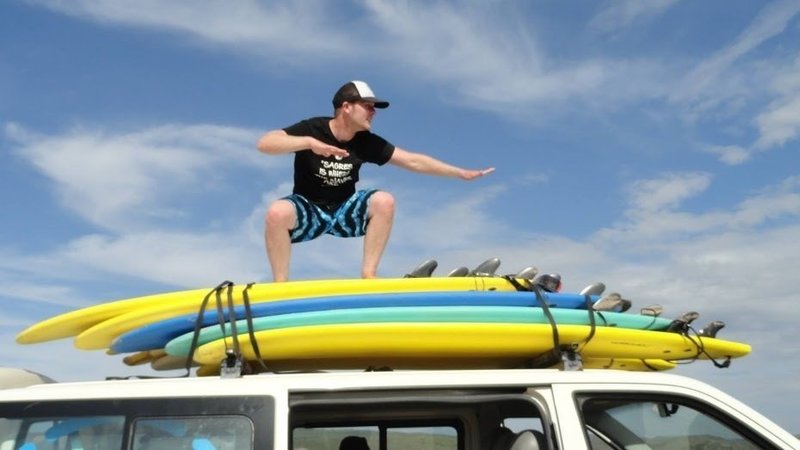 Surf Escape: Long Weekend / Short Break In Sagres, Portugal. Full package!
Wavesensations - Sagres Surf School & Camp
$265

/ 4 days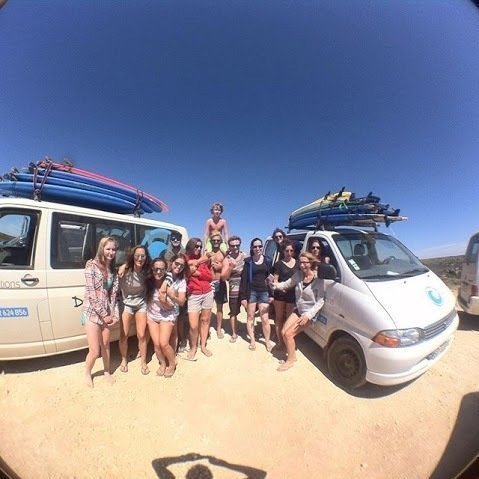 Surf Guiding 7 Nights + 5 Day Surf Trips + Extras, in Sagres
Wavesensations - Sagres Surf School & Camp
$345

/ 7 days