12
Private Surf Lesson In Hossegor, Acquitaine With State Qualified Instructor
Riding level
beginner, intermediate, advanced
952 Boulevard Front de Mer, 40150 Soorts-Hossegor, France
---
Come share a great surfing moment with friends at at classic spot in Hossegor known as Les Culs Nuls. There are great waves here for surfers of all levels: From beginners and advanced. This offer is for private lesson for 1-3 riders, to get more personalized attention with on of our patient instructors, who will really understand your needs and work on whatever will help your surfing. Let's go catch some waves together and improve your skills!
With over ten years of experience in teaching surfing, Damien Marly, founder of Chipiron Surfboards, will help you in the first steps of surfing or help you improve your skills. Chipiron Surfschool offers surf lessons from Easter to All Saints, on the beach of Culs Nus, in Hossegor, one of the most beautiful beaches on the Aquitaine coast. Come enjoy surfing on one Europe's greatest beach breaks!
Our desire above all is to allow you to spend a relaxing time in the water. We make it a point of honor to ensure that you discover surfing with a convivial spirit of fun, while ensuring your safety at all times! All our instructors hold state sanctioned qualifications (BEES surfing) and as such can help your skills to develop with maximum security at all times! Each lesson lasts or 2 hours (in the water), but we ask you to arrive 15 minutes before the start of the course so we can get you set up with kit and run through basic techniques and safety.
We provide surfboards and wetsuits for the duration of the lesson and our equipment is renewed every year, with the exact equipment you are given being tailored to your needs: From foam board, to boards for advanced surfers, you will find us the perfect material for your level and your desires.
Options
Springtime Wetsuit Rental - 2 hours — $7.00

The perfect wetsuit for those warmer days.
Surfboard Rental - Chipiron Longboard - 2 hours — $35.00
Surfboard Rental - BIC Dura-tec - 2 hours — $12.00
Springtime Wetsuit Rental - 2 hours — $7.00

The perfect wetsuit for those warmer days.
Full Wetsuit Rental - 2 hours — $8.00

When the water is still cold this wetsuit is best.
Need more details or looking for a special price?
Only certified guides and instructors
Communication with providers without third-parties
100% quality control
Share with your friends
Similar offers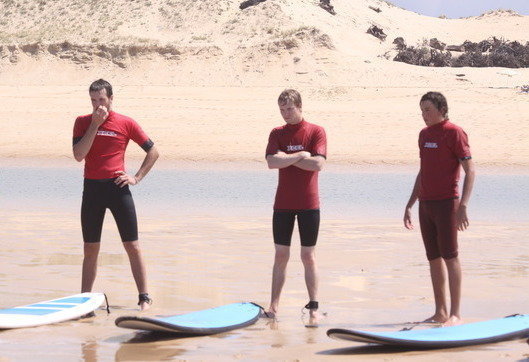 Private Surf Lesson For 3, FSF Qualified Instructors Near Hossegor
Vieux-Boucau-les-Bains
$55

/ 1.5 hours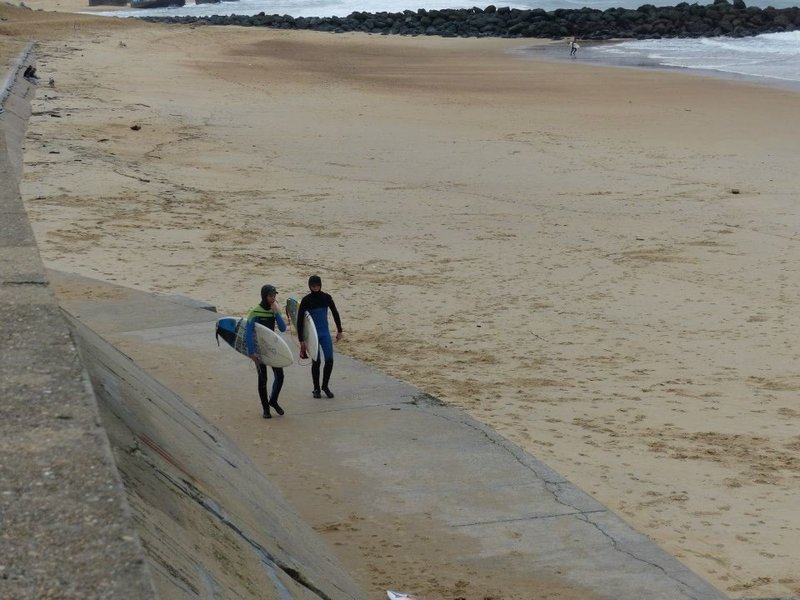 Private Surf Lesson For 2, FSF Qualified Instructors At Vieux-Boucau-les-Bains, France
Vieux-Boucau-les-Bains
$70

/ 1.5 hours