12
5-Day (27/02-03/03) Freestyle Snowboarding Course in Avoriaz + Accommodation
Riding level
intermediate, advanced
3-152 Chemin de la Fruitière, 74110 Morzine, France
---
This 5 day course is specifically aimed at intermediate & advanced level riders looking to progress their freestyle skills & style between February 27th and March 3rd 2017. It is run in Avoriaz & Morzine by Mint Snowboarding and includes 5 full days of freestyle tuition and accommodation
You will learn all the necessary basic principles and techniques of airtime, spinning, carving half pipe walls & doing flatland tricks. Already got the basics down? Well, be ready to develop your freestyle even further! Whether you are looking to stomp 360s and 540s, pick up some technical rail tricks or take you skills onto bigger kickers, the instructors at Mint have the knowledge and experience to help you to achieve your goals, by first developing the technical skills and confidence that you need.
Avoriaz is considered a hub of European snowboarding and has 5 snow parks, including the Burton Stash, a super pipe and a mini pipe. There are a further 8 parks across the rest of the Portes du Soleil, making this one of the most freestyle oriented areas in Europe!
Course Structure:
Day 1: Freestyle techniques such as best stance options, speed and pop for ollies and mollies as well as landing and using these to ollie, air, shifty & grab the board.
Day 2: You will learn the fundamentals of buttering and build up to some tricks on the slopes then take these new skills to the Burton Stash in Avoriaz, where you will learn to style them out.
Day 3: How to spin: from small hits on the side of the piste to bigger kickers in the snow parks.
Day 4: Jib day on rails & boxes, learning the techniques needed to master different jib tricks, from basic skills through to advanced tricks.
Day 5: Ride the Avoriaz super pipe. You will learn the core skills required to ride halfpipe like how to work the transitions for speed and land tricks such as basic airs and hand plants.
Travelling alone? Not a problem! Our snowboard courses are designed with solo-travellers in mind. They are a great way to progress your snowboarding, learning in a small group with others of the same level… and you will end the week with a bunch of new snowboard friends!
Details:
- Maximum group size: 6
- Price: 5 full days (5 x 6hrs) = 635€
- Requirements: This camp suits anyone who is a solid red run rider or above, either with or without previous freestyle experience
- Accommodation: An exclusive Morzine accommodation package has been organised to go with this course.
Price includes:
- 5 days on snow coaching with fully qualified BASI ISTD (or equivalent) snowboard instructor (6hrs per day)
- Video coaching to help analyse your riding and understand how to make appropriate changes
- Goodie Bag
Need more details or looking for a special price?
Only certified guides and instructors
Communication with providers without third-parties
100% quality control
Share with your friends
Similar offers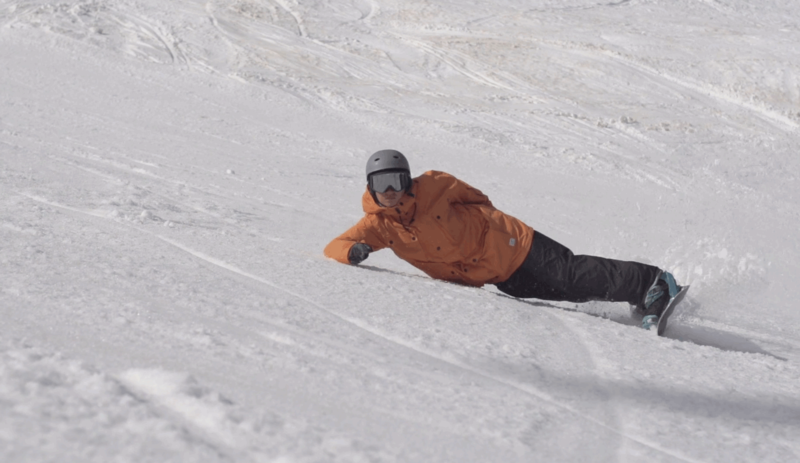 Introductory Backcountry Snowboard Powder Mission In Avoriaz, Qualified Guide
Morzine/Avoriaz
£110

/ 2 hours