12
Early Season Technical Performance Snowboard Camp in Avoriaz With Mint
Riding level
intermediate, advanced
3-152 Chemin de la Fruitière, 74110 Morzine, France
---
Eat, Sleep, Ride, Repeat!
Get ahead of the game this year with a sneaky early season master class from 11th – 18th December 2016 to kick start and progress your riding for the coming winter. MINT Snowboarding bring you 5 full days of snowboard coaching and 7 nights 1/2 board accommodation, with Rude Chalets, that will get you primed for the rest of the season.
The Technical Performance snowboard camp has been developed for intermediate & advanced level riders who have had little or no formal coaching. A full week snowboarding with a seasoned professional will bring huge improvements to your riding and enhance your enjoyment of the mountain.
The aim of this course is to develop a solid riding platform over the whole mountain and progress areas of your technical riding such as carving, riding steeper terrain, off piste, bumps and freestyle.
We will teach you specific techniques such as torsional flex, pedalling and more, all of which will improve how you steer your board, ensuring maximum performance from your equipment and resulting in a more responsive riding style over all terrains.
If your riding is at a lower level, check out our beginners snowboard camp. Accommodation is included in the price, and MINT have teamed up with Rude Chalets to offer you 7 nights half board accommodation in a shared, same sex, twin room (single person supplement available on request). You will get a three course cooked meal with wine on 6 of the 7 nights, daily continental breakfast, with two cooked options available over your stay and even daily afternoon tea after riding!
Travelling alone? Not a problem! Our snowboard courses are designed with solo-travellers in mind. They are a great way to progress your snowboarding, learning in a small group with others of the same level… and you will end the week with a bunch of new snowboard friends!
What's Included:
Coaching:
Benefit from 5 full days of coaching in small groups with a fully qualified BASI ISTD (or equivalent) snowboard instructor. Coaching runs for 5 consecutive days starting on Monday 12th December 2016. This gives you a free day at the end of the week, on the Saturday, to enjoy your new skills.
Day 1: Advancing riding technique. We will build on your existing skills by analyzing your riding and focusing our coaching where you need it most. Including equipment advice and optimising your setup.
Day 2: Coaching you in the movement skills which will enable technical progression and increase your board performance. We will also film your riding (with zero pressure!) so we can analyse your riding and coach you based on your specific needs.
Day 3: Implementing the skills and techniques gained over the previous 2 days to progress your riding across a range of terrain and tasks. The aim is to enable you to use your equipment effectively and develop a fluid riding style over the whole mountain.
Day 4: Off-piste riding. Taking you beyond the lifts and into un-groomed snow to further advance your riding technique on natural terrain and in varying snow conditions.
Day 5: Introducing freestyle skills both in and out of the snow park, including switch riding.
So join us at MINT snowboarding in Morzine and Avoriaz to really kick start your winter season this year!
Need more details or looking for a special price?
Only certified guides and instructors
Communication with providers without third-parties
100% quality control
Share with your friends
Similar offers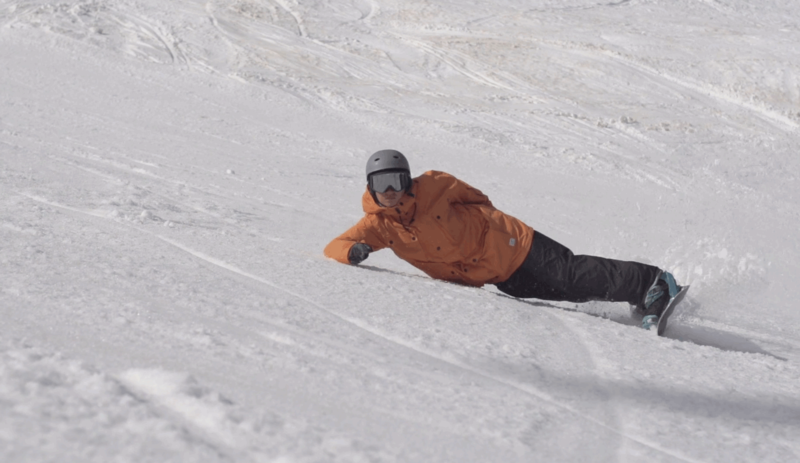 Introductory Backcountry Snowboard Powder Mission In Avoriaz, Qualified Guide
Morzine/Avoriaz
£110

/ 2 hours