12
7 Day Full Surf Trip: Lessons, Room, Full Board + Extras. Best Surf Spots In Morocco
Riding level
beginner, intermediate
---
This offer is the best deal to take beginner surfing lessons as part of a surf vacation package in Morocco. At Abo Surf Camp, we pride ourselves on ensuring that every aspect of your surf trip is taken care of, leaving you free to learn, progress and then relax!
To guarantee maximum progression are surfing lessons are structured as follows: Each surf day is split into two, two hour lessons, one in the morning and the other in the afternoon. This offers the opportunity to rest, eat and drink, making it easier to get the most out of the second two hour session, without fatigue taking its toll!
All Abo Surf instructors care about your safety, ocean appreciation and to have fun! Each instructor also brings his unique knowledge and styles to create an all encompassing, well-rounded experience for you. They have worked with all types of people and have many hints and tips to get even the most cautious and timid riding waves in no time! You will be given all of the background and theory you need on basic surfing techniques and water safety, get the opportunity to practice paddling and jumping up to your feet from the safety of dry land before even venturing into the ocean.
Once in the water, you will find our instructors to be highly attentive, with a great deal of useful advice and assistance. We have a great deal of experience in helping new surfers through their first steps and to quickly help them to be catching waves by themselves! After that, we have a procedure to develop skills from balancing on the board, through controlling speed and direction, all the way up to paddling out to the line-up and catching unbroken (green water) waves! By the end of one week, you will be able to call yourself a real surfer!
This offer also includes catered accommodation at our surf house, which is located in Tamraght, a small village 14 km from Agadir and 3 km from Taghazout. The Abo Surf Camp house is built in a traditional Moroccan style and guests are sure to feel right at home! The house features a large dining and and an open air living area. It features only good quality, spacious and private accommodation, with a choice of either a twin or double room for this offer. All rooms feature a kitchenette, Mini Bar and a living room with TV and either mountains or sea views! You will be hosted by a friendly local, who will take the best care of your every need. You can chill out and watch films on the sitting area TV or in your room, play cards, or have a drink on the terrace. This is actually the highlight of the house. It's the perfect place to meet and hang out with the other guests, to share stories or to just chill together!
If you want a surf vacation in Morocco that will maximise your surfing progress and guarantee that you will going to enjoy this fascinating sport from the first moment, then join us at Abo Surf Camp for the best and best value beginner surf camp package in Morocco!
Included:
Abo Surf Team on hand 24/7
Tansfer to and from Agadir Airport or Bus Station.
6 Nights Accommodation in a Private Double or Twin Room.
All meals included
7 x Breakfast ,6 x Lunch and 6 x dinner
Extensive surfing lessons with theory
2 hrs Morning and 2 hrs Afternoon
Surfboard & wetsuit hire
Softboard or NSP
Knowledgeable and Professional instructors.
Daily transportation to the beach
Free Wifi Internet Access
Abo Surf exclusive design gift
Camel ride tour offered
Need more details or looking for a special price?
Only certified guides and instructors
Communication with providers without third-parties
100% quality control
Share with your friends
Similar offers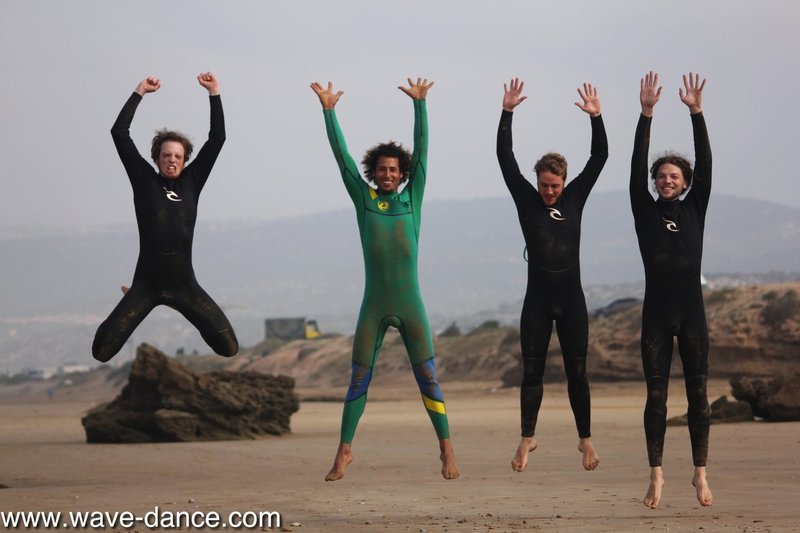 Surf Guiding - Best Moroccan Spots, Experienced Guide, ALL INCLUSIVE!
Devil's Rock, Morocco
€599

/ 8 days